7 Balls of Yarn
Hello! I have two stashbusting FOs to share ... I used seven balls of stash yarn. Wooooot!
First - Purple Top Down Poncho from Top Down for Toddlers. I used 1 ball of the old Red Heart Soft. The new Red Heart Soft is different.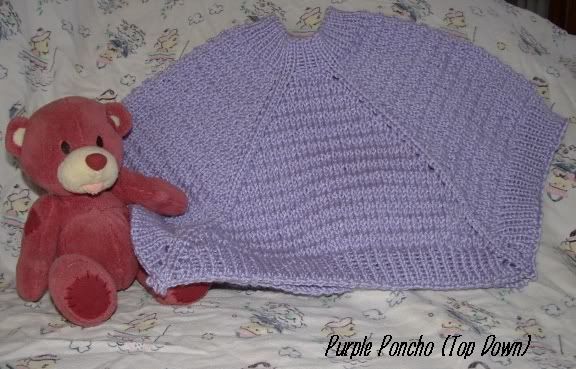 Second - Bias Afghan. I used 7 balls of Bernat Harmony. Six from my stash and one I had to buy because I didn't have enough. LOL Oh well. I still busted some major stash. :)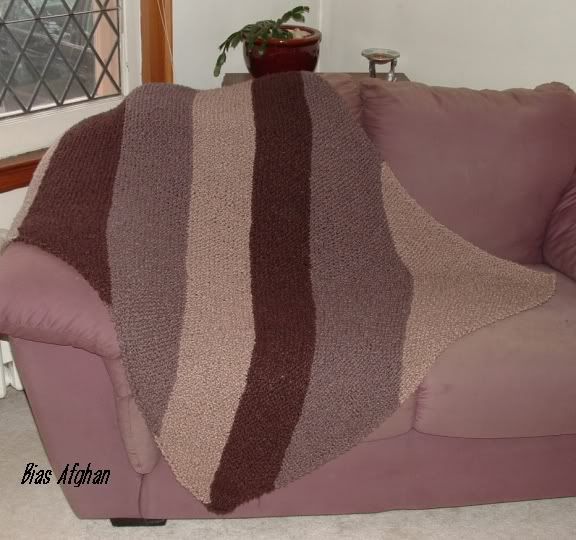 Happy Knitting!!